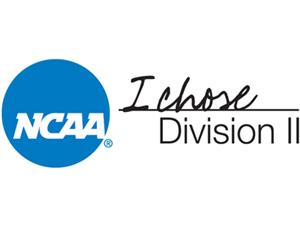 There are obvious differences in Division I and Division II athletics, including the amount of money made and spent in each.
Sports Business Journal recently published a list of gifts given to men's and women's participants at Division I basketball conference tournaments, and it gave a clear view of just how different the two divisions are.
Participants in this year's Division I men's and women's Final Fours will receive NCAA gift packages worth approximately $750, SBJ wrote. That includes a Jostens ring in a commemorative wooden display box and a piece of the court from the championship weekend, according to the NCAA.
In contrast, participants in this year's Division II men's and women's Elite Eights will receive NCAA gift packages including a jacket and a stainless steel luggage tag, according to the NCAA.
Other Final Four gifts for Division I participants include an Apple TV and Final Four bench chair for the men, as well as a tumbler with an ESPN logo, a bench towel and a Women's Final Four game ball inside a display cube for the women.
The total estimated value of the NCAA's Division I tournament gifts this year is $320,000, SBJ wrote.
The NCAA declined to disclose the estimated amount for Division II tournament gifts.
Gift-giving of this sort is commonplace at the end of the basketball season during conference tournaments and postseason play, much like in football for bowl games.
For participating in this month's conference tournaments, up to 25 gift packages can be provided to a team by its school and/or by its conference, according to NCAA bylaws.
An unlimited number of supplementary packages can be bought and given to guests, such as sponsors and media partners, according to NCAA bylaws. Those tournament-related gifts are on top of regular-season participation packages that are also available to the players, SBJ wrote. Furthermore, additional packages for championship wins are also allowed.
John Infante, who runs the Bylaw Blog, said that clause is the same for Division II. The only difference is that Division I increased the award amounts slightly last year while Division II did not, Infante said.
Division II championship participation gift amounts can all be found here. Click the "next cite" link to view more pages on award amounts.
Some key points to note for Division II championships:
-Up to two awarding agencies — the institution or management of event (may include conference office) — can give teams gifts up to $325 in value for participation in conference tournaments.
-An institution may award teams a gift of up to $325 for participation in the NCAA Tournament, while the NCAA has no limit on gift amounts.
-Up to $415 can be awarded to teams by the institution or the NCAA for participation in the National Championship.
In an attempt to explain the discrepancy between the two divisions, Mid-America Intercollegiate Athletic Association Commissioner Robert Boerigter said his particular conference emphasizes "competition and experience — as opposed to memory gifts to student-athletes."
That seems to be the prevailing mindset among other Division II administrators.
"I think the difference between Division II and many Division I tournaments is that Division II members see tournaments as an educational experience while Division I members view it as an entertainment experience," said Conference Carolinas Commissioner Alan Patterson.
Below is a list of participation gifts for Division II conference tournaments, which pale in comparison to their Division I counterparts.
Conference Tournament Gifts:
Following are gifts and/or gift packages provided by Division II basketball conferences and the NCAA to players competing in their men's and women's basketball tournaments this month.
California Collegiate Athletic Conference : Participants did not receive gifts
Central Atlantic Collegiate Conference: T-shirt for every participant. Champions receive a watch and a plaque
Central Intercollegiate Athletic Association: T-shirt for men's and women's tournament champions
Conference Carolinas: Student identification lanyard
East Coast Conference: T-shirt for all participants
Great American Conference: Did not disclose
Great Midwest Athletic Conference: Participants did not receive gifts, but administrators are "exploring the possibility of providing participation awards at future events."
Great Lakes Intercollegiate Athletic Conference: Participants did not receive gifts
Great Lakes Valley Conference: Workout towels with the championship logo on it, as well as food and snacks for participants. Champions also received a T-shirt
Great Northwest Athletic Conference: T-shirt for men's and women's tournament champions
Gulf South Conference: The conference holds a banquet for participants. Schools may elect to purchase souvenir T-shirts at regular cost for participants, and participants are given a souvenir game program
Heartland Conference: Blanket with Heartland Conference logo and T-shirt for all participants
Lone Star Conference: String bag including an Adidas stocking cap, an Adidas lanyard and "multiple other goodies from local businesses and groups" in the Allen, Texas community
Mid-America Intercollegiate Athletic Association: T-shirt for all participants and food following the game
Northeast Ten Conference: Travel bag and a toiletry kit
Northern Sun Conference: Backpack with the championship logo on it
Pacific West Conference: Participants did not receive gifts
Peach Belt Conference: Neck pillow
Pennsylvania State Athletic Conference: Champion team participants receive a 9×12 plaque stating the year, sport and "PSAC Champions" on it. Champions also received a T-shirt
Rocky Mountain Athletic Conference: T-Shirt for all participants
South Atlantic Conference: T-shirt for men's and women's tournament champions
Southern Intercollegiate Athletic Conference: Athletes, coaches and administrators received a Russell tournament T-shirt along with a Power-Aid squeeze bottle and carrier. Champions received a T-shirt and hat
Sunshine State Conference: Did not disclose
West Virginia Intercollegiate Athletic Conference: T-shirts for all paricipants
Sources: Conferences, NCAA, Sports Business Journal, Bylaw Blog